Here are some important days and dates in January: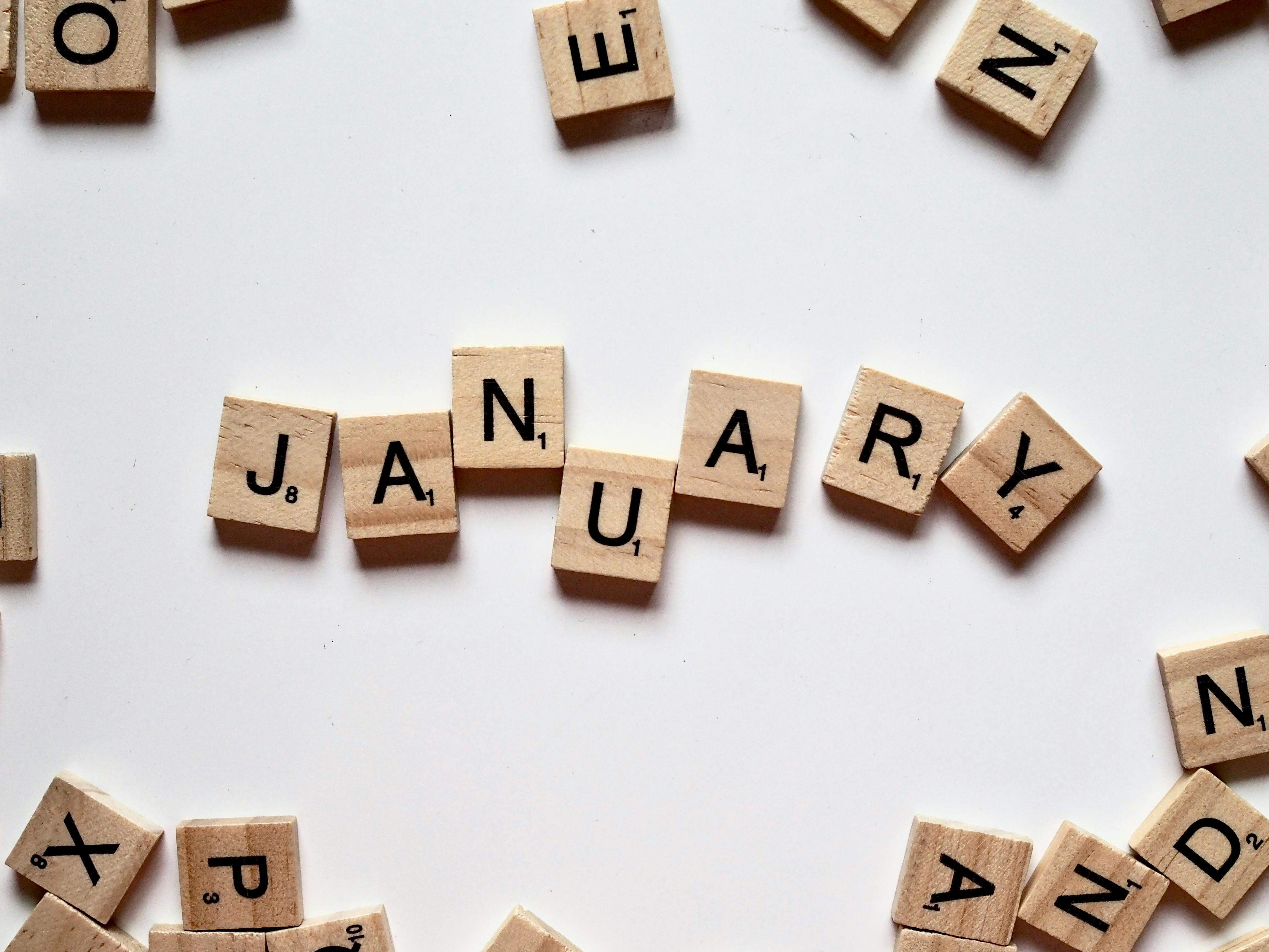 New Year's Day - January 1st:
New Year's Day is celebrated on January 1st every year and marks the beginning of a new year on the Gregorian calendar. The day is celebrated by people all over the world and is often associated with new beginnings, fresh starts, and resolutions for the upcoming year.
In many cultures, New Year's Day is considered a public holiday, and many businesses and institutions are closed for the day. Celebrations and traditions may vary depending on the culture, but common festivities include fireworks displays, countdowns, parties, parades, and family gatherings.
Many people also use New Year's Day as an opportunity to reflect on the past year and set goals for the upcoming year. This may include making resolutions such as exercising more, eating healthier, or pursuing new hobbies or career paths.
Overall, New Year's Day is a day of celebration, reflection, and anticipation for the future. It provides a time for people to come together, reflects on the past, and make plans for the future.
World Braille Day - January 4th:
World Braille Day is an annual observance held on January 4th, which marks the birth anniversary of Louis Braille, the inventor of the Braille language. Braille is a system of reading and writing used by visually impaired and blind people, and it is based on raised dots that can be felt with the fingers.
World Braille Day was established by the United Nations General Assembly in 2018 to raise awareness about the importance of Braille as a means of communication, education, and social inclusion for visually impaired people. The day also aims to recognize the contributions of Louis Braille, who invented the Braille language when he was only 15 years old.
World Hypnotism Day - January 4:
World Hypnotism Day is observed every year on January 4th. It was first launched in 2005 to raise awareness about hypnosis and its benefits as a therapeutic tool. The day is celebrated around the world by hypnotherapists, hypnotists, and other practitioners of hypnosis who organize events and workshops to educate the public about the power of hypnosis and its potential to help people overcome a wide range of issues, such as anxiety, phobias, and addictions.
National Hugging Day - January 21:
National Hugging Day is observed annually on January 21st. It was created in 1986 by Kevin Zaborney, a pastor in Michigan, as a way to encourage people to show their affection and care for one another through the simple act of hugging. The goal of National Hugging Day is to promote human connection and touch as a way of expressing emotions and fostering positive relationships.
World Religion Day - third Sunday in January:
World Religion Day is observed annually on the third Sunday of January. It was first established in 1950 by the National Spiritual Assembly of the Baha'is of the United States as a way to promote interfaith harmony and understanding. The day encourages people of different religions to come together and celebrate the commonalities between their beliefs and values. It provides an opportunity for people to learn about different religions and cultures, and to promote dialogue and understanding between different faith communities.
National Youth Day (India) - January 12:
In India, National Youth Day is observed on January 12th, the birth anniversary of Swami Vivekananda, a famous Indian philosopher and spiritual leader who was a strong advocate for youth empowerment and education. The day is marked with various events and activities that promote the ideals of Swami Vivekananda and celebrate the achievements and potential of young people in India.
Martin Luther King Jr. Day - Third Monday in January:
Martin Luther King Jr. Day is a federal holiday in the United States that is celebrated annually on the third Monday of January. The holiday honors the life and legacy of Martin Luther King Jr., an African American civil rights leader who advocated for nonviolent protest and equality for all people.
Martin Luther King Jr. Day was established as a federal holiday in 1983, after years of lobbying by civil rights leaders and activists. The holiday was signed into law by President Ronald Reagan, and it was first observed as a federal holiday on January 20, 1986.
On Martin Luther King Jr. Day, many organizations and communities hold events and activities to celebrate King's legacy and promote his message of equality, justice, and nonviolence. These may include public speeches, parades, educational programs, and community service projects.
Martin Luther King Jr. Day is also a day of reflection and remembrance, as people honor King's contributions to the civil rights movement and his impact on American society. The holiday serves as a reminder of the ongoing struggle for equality and justice, and the importance of continuing King's work towards a more just and inclusive society.
International Day of Education - January 24th:
The International Day of Education is observed on January 24th every year to promote education as a human right and a key element in achieving sustainable development. The day was established by the United Nations General Assembly in 2018 to raise awareness about the importance of education for individuals and societies around the world.
The International Day of Education recognizes the role of education in promoting peace, development, and prosperity. It also highlights the challenges and inequalities that still exist in accessing quality education, particularly for marginalized and disadvantaged groups, and calls for increased investment in education to ensure that everyone has the opportunity to learn and thrive.
On this day, various events and activities are organized around the world to promote education and raise awareness about the challenges and opportunities facing education today. These may include policy discussions, educational programs, workshops, cultural events, and community outreach initiatives.
World Leprosy Day - Last Sunday in January:
World Leprosy Day is observed on the last Sunday of January every year to raise awareness about leprosy, a chronic infectious disease that affects the skin and peripheral nerves. The day was established in 1954 by French philanthropist Raoul Follereau, who dedicated his life to fighting leprosy and promoting awareness about the disease.
World Leprosy Day aims to challenge the stigma and discrimination that people affected by leprosy often face, and to promote early diagnosis and treatment to prevent disability and other complications. It also seeks to advocate for the rights of people affected by leprosy and to promote their social inclusion and integration into society.
On World Leprosy Day, various organizations and communities around the world organize events and activities to raise awareness about leprosy and its impact on individuals and communities. These may include educational programs, outreach initiatives, advocacy campaigns, and fundraising events to support research and treatment for leprosy.
The day serves as a reminder of the ongoing need to address the social, economic, and medical challenges facing people affected by leprosy, and to work towards a world where everyone has access to quality healthcare and is treated with dignity and respect, regardless of their health status.
International Holocaust Remembrance Day - January 27th:
International Holocaust Remembrance Day is observed on January 27th every year to commemorate the victims of the Holocaust, a genocide that occurred during World War II in which millions of Jews, as well as other minority groups, were systematically murdered by Nazi Germany and its collaborators.
The day was established by the United Nations General Assembly in 2005 to ensure that the memory of the Holocaust is preserved and to promote education about the history and lessons of the Holocaust in order to prevent future acts of genocide.
On International Holocaust Remembrance Day, people around the world participate in commemorative events and activities to honor the memory of the victims of the Holocaust and to reflect on the lessons of this tragic period in history. These may include memorial services, candlelight vigils, educational programs, exhibitions, and cultural events.
Australia Day - January 26th:
Australia Day is the official national day of Australia, celebrated annually on January 26th. It commemorates the arrival of the First Fleet of British ships at Port Jackson, New South Wales in 1788, which marked the beginning of European settlement in Australia.
While it is a day of celebration for many Australians, it is also a source of controversy for some Indigenous Australians who refer to it as "Invasion Day" or "Survival Day" as it marks the beginning of colonialism and the dispossession of their lands and cultures.
In recent years, there has been an ongoing debate about the appropriateness of celebrating Australia Day on January 26th, and there have been calls to change the date to a day that is more inclusive of all Australians. Some local councils have already decided to stop holding Australia Day celebrations on January 26th, and the issue remains a topic of discussion and debate across the country.
Indian Republic Day - January 26th:
Indian Republic Day is a national holiday in India that is celebrated on January 26th every year. It commemorates the adoption of the Indian Constitution on January 26th, 1950, which marked the country's transition to a democratic republic.
On Republic Day, a grand parade is held in the national capital, New Delhi, which is attended by the President of India, along with other dignitaries and foreign guests. The parade features colourful floats, cultural displays, and a display of India's military might.
In addition to the parade, there are also cultural programs and patriotic speeches held across the country. Schools and colleges organize various events and competitions to mark the occasion.
Indian Republic Day is an important day in the history of India and is celebrated with great enthusiasm and national pride by Indians all over the world.
Chinese New Year - Date varies:
Chinese New Year, also known as Spring Festival, is the most important traditional festival in China. It is celebrated on a different date each year, usually falling between January 21st and February 20th, depending on the lunar calendar.
The celebrations typically last for 15 days and are marked by various customs and traditions, including family reunions, decorations, fireworks, and the exchange of gifts. The festivities begin on New Year's Eve with a reunion dinner, where families gather together to enjoy a feast and exchange gifts.
On the first day of the new year, it is customary to wear new clothes and to visit friends and relatives to exchange greetings and well wishes. Throughout the holiday, people often decorate their homes with red paper cutouts and banners, which are believed to bring good luck and fortune.
The Chinese New Year celebrations culminate on the 15th day of the new year with the Lantern Festival, where people light and release lanterns into the sky. The festival marks the end of the New Year celebrations and the beginning of a new cycle.
Chinese New Year is celebrated not only in China but also in other countries with significant Chinese populations, including Singapore, Malaysia, and Taiwan.
These are just a few of the important days in January. There are many other holidays, observances, and celebrations that take place during this month around the world.